North Falls statutory consultation
Now closed for comments
North Falls Offshore Wind Farm, an extension project to the existing 504 MW Greater Gabbard Offshore Wind Farm, is being developed in the southern North Sea more than 20km off the UK coast. Its site is in two parts which together cover a total area of 150km². The project has an agreement with National Grid to connect to the national electricity network at a new substation in Tendring, Essex. Onshore electricity cables would be installed underground from landfall near Frinton-on-Sea to this new substation.
North Falls is being developed by North Falls Offshore Wind Farm Limited, a 50/50 joint venture company owned by SSE Renewables and RWE.
Our statutory consultation closed on 14 July 2023, and we would like to thank everyone who took part by attending one of our events, filling in a feedback form or responding in another way.
While the consultation is closed, you can still read the information and specifically all the details of the North Falls Preliminary Environmental Information Report (PEIR) that was consulted on. You can access the information using the drop-down menu above or the icons below. You can also still view the two webinars that were held via the links below.
Webinar recording – Tuesday 13 June, 2023
Webinar recording – Wednesday 21 June, 2023
We will now review the information we received and will update this portal with a summary of the feedback form responses and other inputs, as well as how we will give regard to the responses, later in the summer. We will also produce a consultation report and newsletter to summarise all the written feedback we received – as well as the feedback forms that included freepost cards, direct emails and letters.
In the meantime, you can continue to contact us with queries or comments via our online contact form, freephone, email or post.
How will it look
To show how the North Falls offshore site could look we have produced a 3D computer-generated visualisation that includes viewpoints from 17 coastal locations. This visualisation remains accessible to anyone who would like to see how the wind farm could look.
Purpose of this consultation
This consultation was our third phase of consultation and its purpose was to give people a further chance to review, influence and provide comments on our project proposals, and specifically on our preliminary environmental information report (PEIR). This report sets out our initial findings from the environmental impact assessment (EIA) work that has been completed over the past three years. The EIA investigates the potentially significant effects that our proposals may have on the environment and on local communities and details how they are avoided or mitigated where possible.
The proposals presented in this consultation were not the final application, rather it was a key opportunity for the local community and others with an interest in the project to influence the details of the application before it is submitted to the Planning Inspectorate.
Non-technical summary
The North Falls Offshore Wind Farm Preliminary Environment Information Report (PEIR) is a complex and detailed document comprising three volumes and a Non-technical Summary (NtS). It is recommended you start your review with the Non-technical Summary as it gives a high level overview and can help to signpost you to the PEIR chapters, details and documents that are likely to be of most interest.
You can download a PDF of the NtS via the document link opposite. You can also find brief extracts of the document, along with links to relevant PEIR chapters, on this consultation portal page (using the dropdown menu above or link below).
North Falls PEIR
A Guide to the PEIR, which gives details of the chapters and documents it comprises, can be found here. To see the full list of PEIR documents, you can use the link opposite.
As well as the NtS mentioned above, the PEIR comprises three volumes namely:
Volume I - Technical PEIR chapters. There are 33 chapters covering every aspect of the project from ecology and ornithology to traffic and shipping.
Volume II - Chapter figures. These are the maps and drawings that support each chapter.
Volume III - Chapter appendices. There are a number of appendices that also align to the information found in the chapters.
As well as the chapters and their supporting figures and appendices, additional reports for review are:
Schedule of Mitigation

Design Vision

Habitats Regulations Assessment

Marine Conservation Zone Assessment
In addition, this consultation portal has been devised to help lead you through the PEIR depending on your main area of interest. By following the drop-down menus (above) or links (below) you can access topic-specific pages that give summary details and signpost you to the relevant PEIR chapters.
View guide to the Preliminary Environmental Information Report
View Preliminary Environmental Information Report (all documents)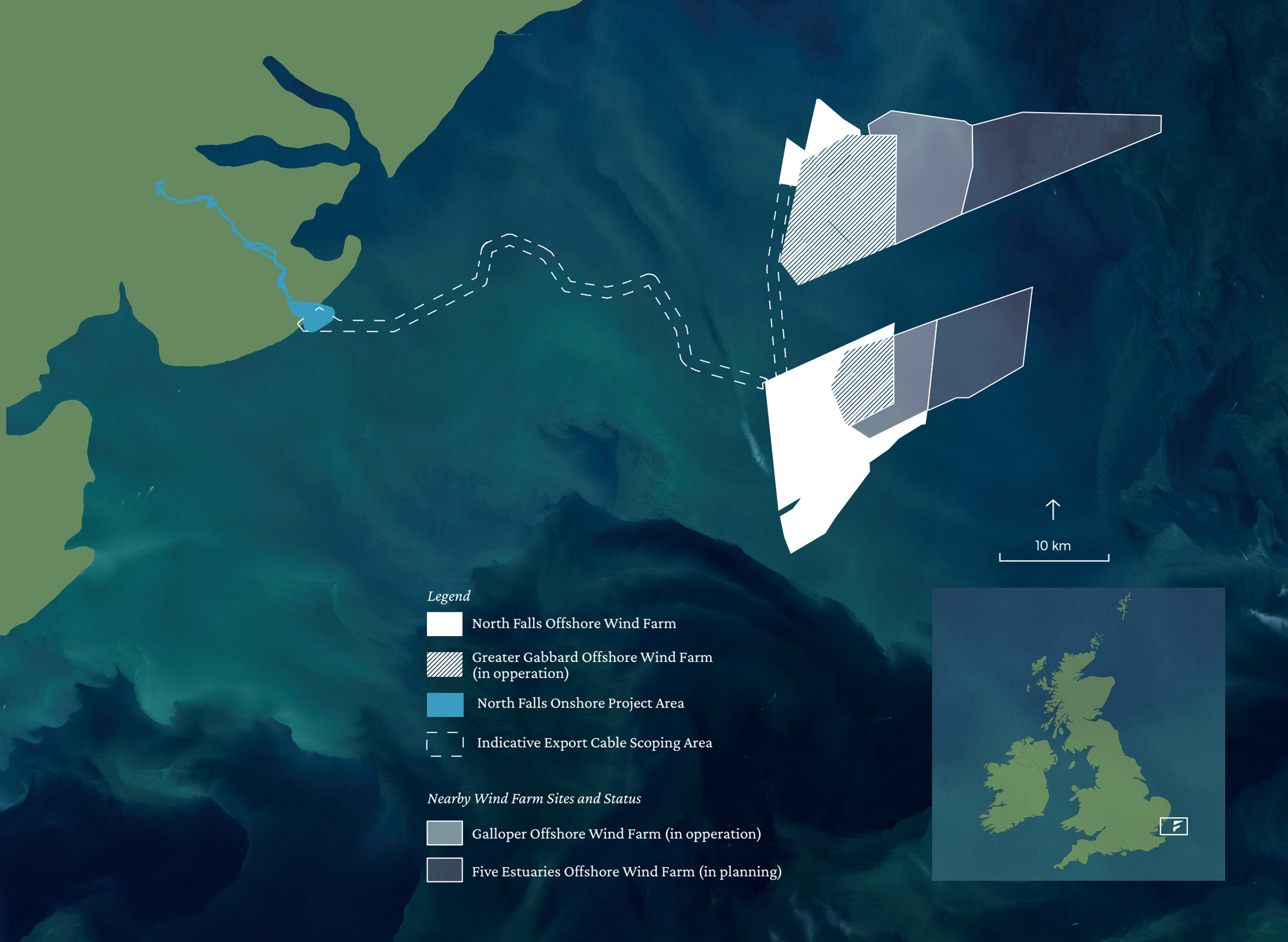 Consultation menu
Read our consultation materials by clicking on the links below or by using the navigation bar at the top of the page.